Ruthybird Campbell Marmelstein


National

STONEWALL

Veterans

Association




Re-tired

and

Re-tried

S.V.A.

Scheduler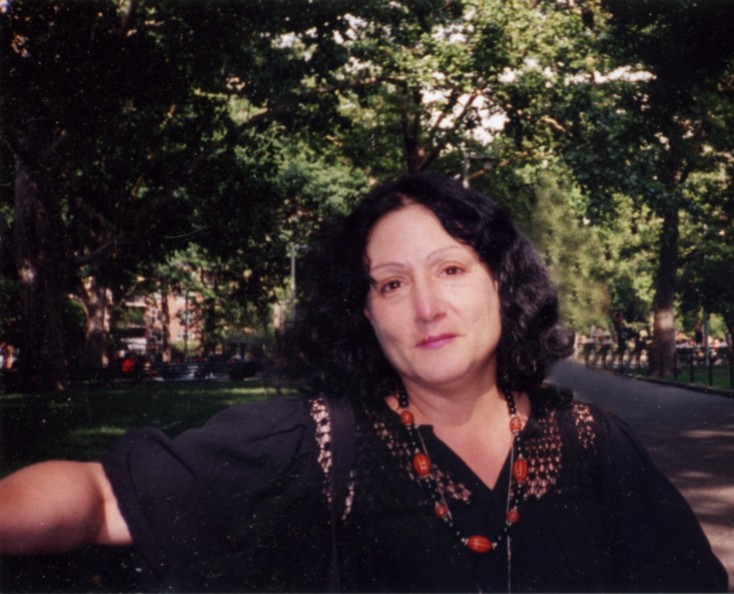 Up-Close with Miss Ruthybird Marmelstein
[Photograph by Eileen "Lezbean" Levy]





---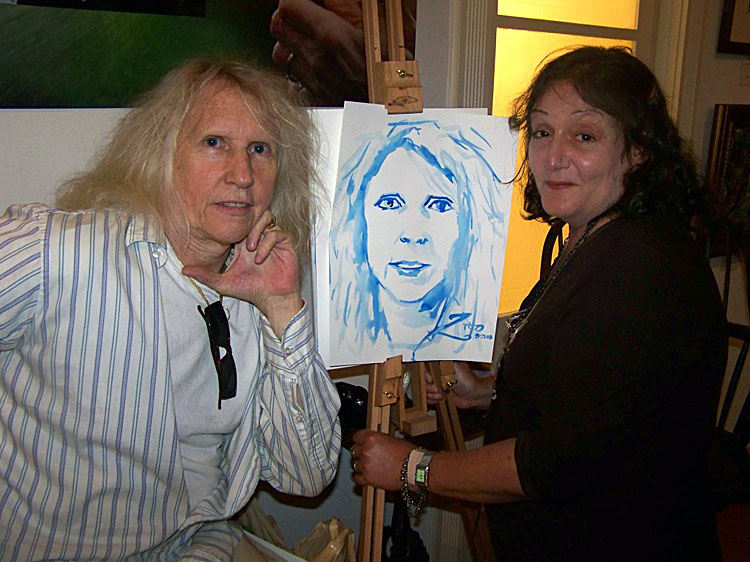 Willson Henderson with his water-color portrait and an admiring Ruthybird at Chelsea Art Show
[Photograph by artist Anthony Zito]




---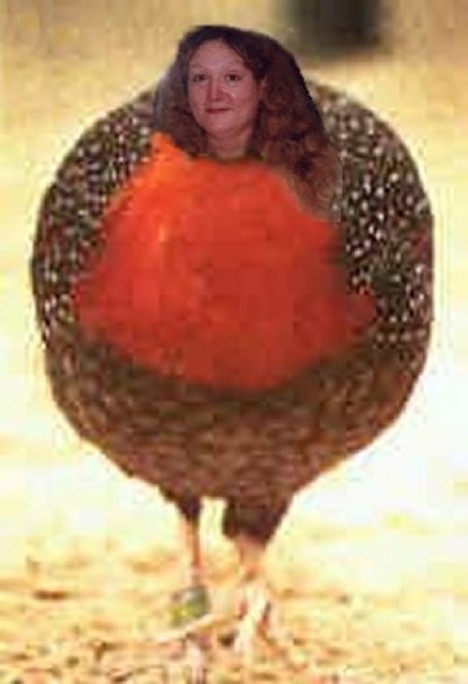 Ruthybird -is- Turkeybird
[Collage by Roy's Artwork]




Ruth Mermin Feinsilver

, affectionately known as "Ruthybird", had a zest for anyone as outrageous as she was at the time of the late 1960s, especially with flambouyancy and overdone make-up. That answer was some of the femme Gay boys of Greenwich Village, particularly the 'flame queens' along Christopher Street. Ruthybird was especially compassionate and helpful to many of the homeless Gay youth. She gave them small amounts of money, bought them food and, in some cases, did their make-up. They called her "La Bird". Remember, until January 20, 1969, in the White House with President Lyndon B. Johnson ("LBJ") was the First Lady named Lady Bird and their two White House daughters Lynda Bird and Lucie Bird! The Gay Birdcage, if you will, was inside the black wrought iron fencing and on the benches of the quaint Sheridan Triangle Park, now known as Christopher Park, located diagonally across the street from The Stonewall Club. Most of the Gay nightlife activity centered on Greenwich Avenue and Christopher Street in near proximity to the now famous Stonewall Club. Although the flame queens were basically not permitted in The Stonewall Club (besides, hardly any of them had the admission fee), Ruthybird helped many of them with their hair and fashion tips for their attire besides their make-up!




---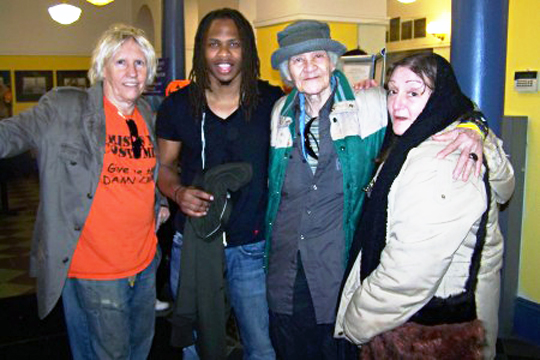 Ruthybird S. Marmelstein already with her three favoirtes altready:
Willson Henderson and AnDre Christie plus King Storme DeLarverie
[Photo by her fourth fave Rogers 'Ro-Ro' Huntana]
Note: This photo was used for inside C/D cover of "Songs of The Stonewall 40"
and it also appeared in Newsweek magazine in 2011 for a story on Gay couples!




---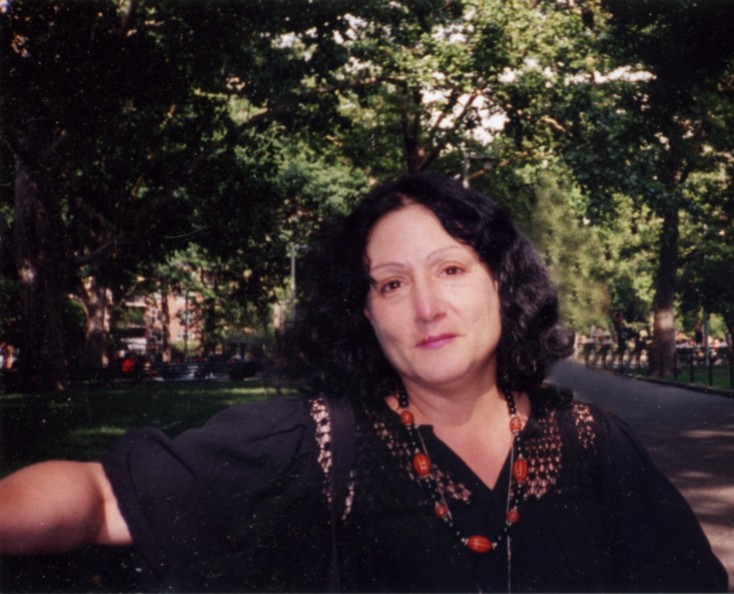 Ruthybird in Washington Square Park in Greenwich Village, NYC -- with the Birds!
[Photo by Elizabeth "Lizbit" Smith]




Ruthybird C. Marmelstein

, on behalf of the

STONEWALL Veterans' Association

("S.V.A.") was in regular communication with several New York public officials such as U.S. Congressmembers

Anthony D. Weiner

(Queens),

Carolyn Maloney

(Manhattan East Side),

Joseph Crowley

(Queens/East Bronx),

Yvette Clarke

(Brooklyn),

Hakeem Jeffries

(Brooklyn) and

Jerrold X. Natler

(Manhattan West Side), Manhattan Borough President

Gale A. Brewer

, Brooklyn Borough President

Eric L. Adams

, and NYC Councilwomen

Melisssa 'Meli-Mar' Viverito

, Rosie Mendez, Jessica Lappin, Carlina Rivera and Lil' Margaret Chin -- plus former Councilmen

James E. "Jed" Davis

, Bill de Blasio,

John C. Liu

, Adolfo Carrion,

David Weprin

, James Sanders and

David Yassky

, the guys who all moved on to bigger and better positions! Along with other SVA-ers, Ruthybird formerly represented the S.V.A. at conferences, streetfairs, meetings, forums and dinners. With the milestone of "Stonewall 40" in 2009, Ruthybird did several interviews with newspapers and magazines besides television locally, such as New York 1 Television News, and, nationally, about the Stonewall Era and the S.V.A. Ruthybird is also the S.V.A. co-liaison to the Heritage of Pride ("HOP") parade organizers. In the Summer of 2009, Ruthybird joined the SVA-er concert outings to see Miss

Connie Francis

sing all of her hit songs including "Where The Boys Are" at New York City's Seaside Concert Series and

Frankie Valli & His Jersey Boys

, outdoors, in good old Brooklyn! Later in the Summer of 2009 it was to see, at the same great scenic outdoor location, the "Queen of Disco"

Donna Summer

! In 2010, it was to see

The Beach Boys

and

The Monkeys

and

The Turtles

and

Paul Revere & The Raiders

! In 2011, besides Gracie Mansion in Manhattan with NYC Mayor

Michael R. Bloomberg

, among others, it was musically to see

Betty & The Bristol Stompers

! In 2011, Ruthybird's favorite event of the year was the "S.V.A. 42nd Annual Conference & Stonewall Veterans Reunion". It was held at The Greenwich Village Auditorium at which "La Bird" spoke from the podium! And, musically, it was to see

Mary Wilson

of The Supremes and Motown's

The Spinners

in July at Brooklyn-by-the-Sea Concerts and in August of 2011, it was the "Queen of Soul"

Aretha

Franklin

! "What's not to like already?"




---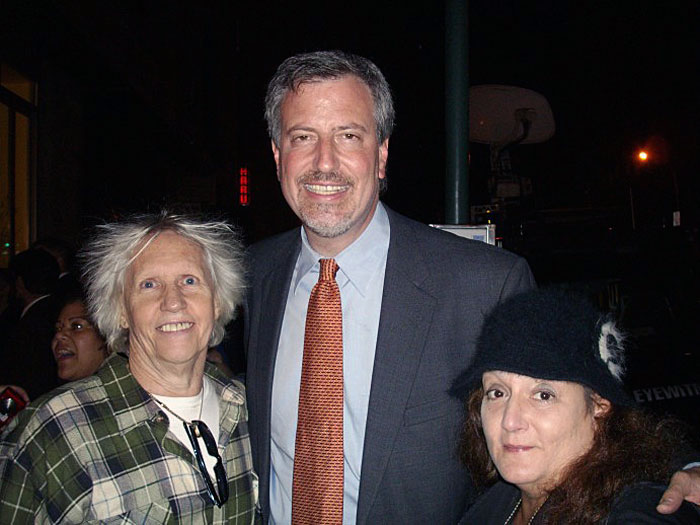 Willson Henderson, NYC Public Advocate-Elect Bill De Blasio and Ruthybird
[Photo by BDB's assistant Phil Micah Jones]





---
The Flying Byrd!
*
---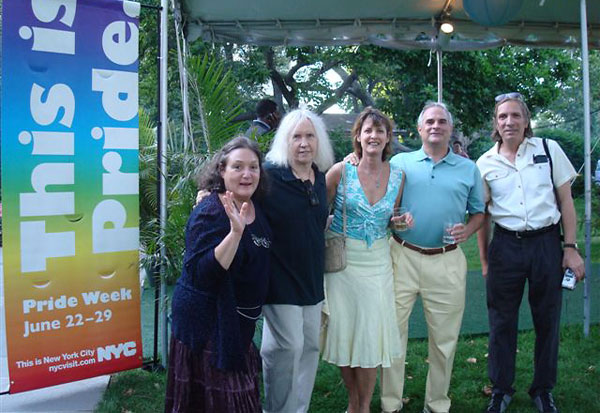 Ruthybird, Willson H., Harriette Rose, Andrew Coren and Rogers Hunt
at NYC Mayor Michael Bloomberg's Pride Party at Gracie Mansion
[Photograph by Hally Weiner]



*



Ruthybird's favourite song of the original STONEWALL Club Jukebox:
"

A Bird In The Hand

(Is Worth Two In The Bush)

"
by The Velvelettes
(Motown girl group)







---


30 June
2020
PRIDE Month!


*

=====2020: 51st Anniversary of the NYC Stonewall Rebellion=====
[Friday night, June 27 ~through~ Thursday evening, July 3, 1969, Manhattan, New York City]

*

1 January
2016
"The Last Non-Supper" at Ruthybird's Rattery bi Brooklyn
Attended by two Gay couples: Willson & AnDre Christie and Mendy Seltza & Sanjay Petersen


*

S.V.A. 45th Conference & Stonewall Reunion at GLBT Center
21 June
2014

*
S.V.A. Social Committee Dinner Meeting at Morandi Restaurant
with famed movie director Roland "STONEWALL!" Emmerich
for Stonewall veteran interviews in preparation for the film!
12 May
2014


*