Keith E. Dancer-Lonesome
STONEWALL Rebellion Veterans Association
Former S.V.A. 2nd Vice-President
S.V.A. Executive Committee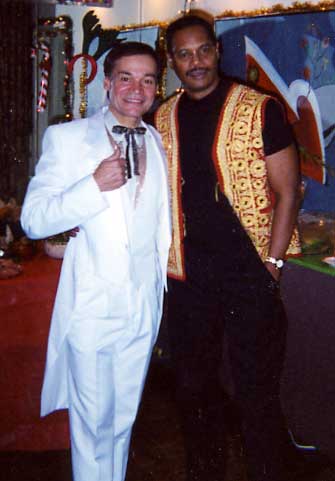 Keith Lonesome (right) with fellow Stonewall vet Dave West
[Photo by Leigh McManus]

Keith E. Dancer-Lonesome was born in Brooklyn, the City of New York, on November 5th..........

On the hot summer night of Friday, June 27th, 1969, Keith Lonesome was in Greenwich Village, New York. He stumbled on the gathering scene in front of the Stonewall Gay Club on Christopher Street off Seventh Avenue after one o'clock in the morning! Besides the growing spectators, what caught his eye was the big, new blue 1969 convertible which he had seen parked out near The STONEWALL Club many times. As Keith stated: "How could you miss it? The car was surrounded by people. As the folks stared to gather, a New York City cop ordered the car to be driven away by two plainclothes police officers. Next thing you knew, the Stonewall uprising was in full effect!"

*

Unfortunately, the

STONEWALL Rebellion Veterans Association

("S.V.A.") lost a favored officer, the Gay community lost a popular activist and Keith lost a comraderie friend he met through the S.V.A. when well-built

Dave West

(pictured above) sadly died of cancer in April of 2006. On Saturday, April 29th, Keith attended the monthly meeting of the S.V.A. and the memorial service hosted by

Willson L. Henderson

for Dave at the Gay Community Center in Manhattan. On Saturday, May 6th, Keith joined some S.V.A. officials: Willson (President),

Emile Griffith, Jr.

(Vice-President),

Storme DeLarverie

(Ambassador),

Bert Coffman

(Treasurer) and

Ramon F. Bellido

(Board of Directors) plus SVA's office manager

AnDre Christie

in being interviewed for the forthcoming Gay documentary "

PRIDE

". The film is being produced by 77 Films, which also produced the gayly-acclaimed documentary "Christopher Street" about Gay life near the Hudson River piers. The filming location for "PRIDE" was a movie-like studio on Green Street in Greenpoint, Brooklyn. Keith was interviewed separately about Gay life in the "Stonewall Era". He was also interviewed as part of a circular ensemble with Willson, Emile, Storme and Bert discussing the life and times at the original landmark STONEWALL Club and the historic 1969 Stonewall Rebellion!




---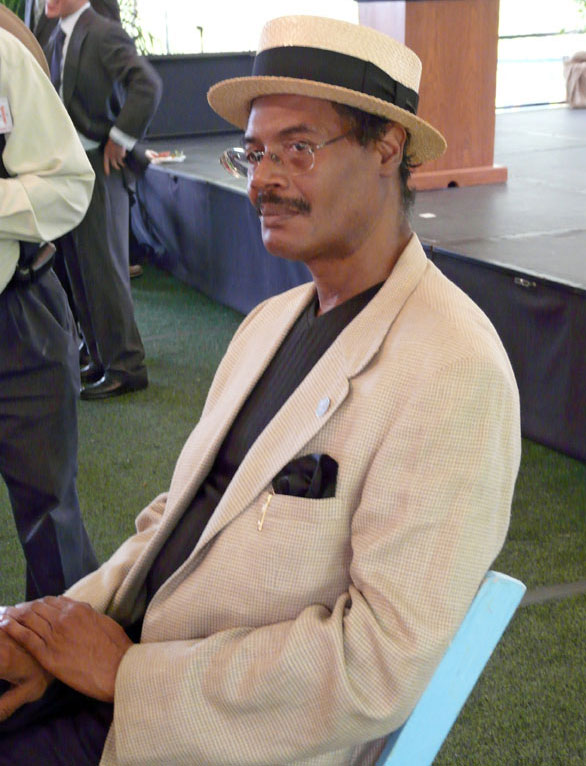 Keith Lonesome with S.V.A. at NYC Mayor's Gracie Mansion Gay Pride 2009
[Photography by S.V.A. Webmistress Babsala Lynne]
As he has attended the annual mayoral event since the beginning of the New Millennium via the S.V.A., besides "Stonewall 40" pictured above, Keith Lonesome also attended the New York City Mayor Michael Bloomberg's Gay Pride Celebration at Gracie Mansion in the Upper East Side of Manhattan in 2010 and 2011 via the S.V.A.. Now, if only Keith would pay up his back S.V.A. dues for the past decade! Yet, he sure likes the invites!
---
*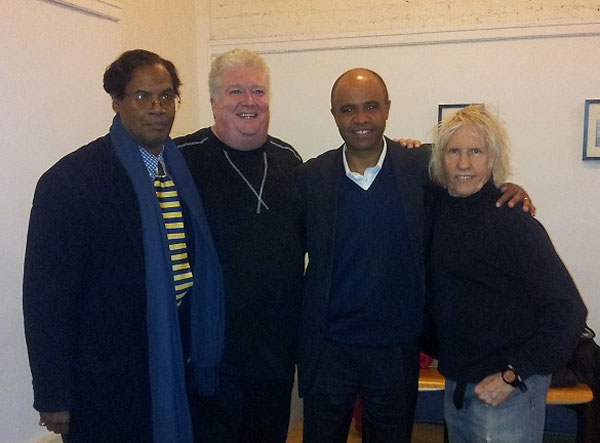 Keith, Tym Moss, Adolfo Carrion, Jr. and Willson Henderson
[Photo at Manhattan GLBT Center by Eldon L. Johnson]
*


11th July
2021
52nd Anniversary of the S.R.V.A.
*
=====2021: 52nd Anniversary of the Gay Stonewall Rebellion=====
[Friday night, June 27 ~through~ Thursday evening, July 3, 1969, Manhattan, New York City]